(Sent to Premium Subscribers on 11-30-16)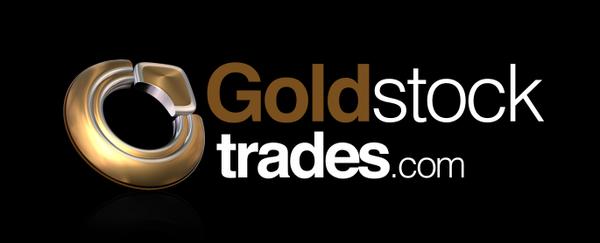 Usually I am focused on natural resource stocks and mining as I like the fact that the companies are backed by real assets in the ground that can be verified with NI 43-101 reports.  However, there are times when some new small cap situations are presented in other sectors that are unique and exciting as the potential can't be denied.
Right now in the US a person suffers a stroke every 40 seconds.  It is the leading cause of disability and 3rd leading cause of death in this country with close to 800k strokes annually.  Its costing our healthcare system over $70 billion in 2010 and this is expected to triple over the next decade.
There must be a better way and I think I may have found a new situation that could possibly help stem this stroke crisis.  Carotid arterial stenosis or plaque buildup is a leading cause of strokes.  A little company which is barely a month or two old publicly has a medical device with patents that measures infrasound waves of the blood flow through the carotid artery and analyzes the blockages.
Its a non-invasive, non emitting medical device that can be used as a tool for primary care physicians to assess the risks of stroke and could save tons of money as it is much cheaper and less labor intensive than a doppler ultrasound device.  It potentially skips a whole step and can help primary care physicians refer directly to a cardiovascular specialist rather than sending the patient in for costly and time consuming imaging at a radiology lab.
The potential market is huge with over 180k primary care practices in the US.  Do the math each device is expected to cost around $49k.  CVR Medical (CVM.V or CRRVF) just came onto the US OTCQB market so we may be early but I am confident that 2017 could be quite an exciting year as they could receive FDA clearance and start a sales launch possibly by the end of 2017.

Its important to note that other medical device makers on the US Exchanges such as Vascular Solutions and Tactile Systems are trading around 4 times estimated 2018 revenues with huge market caps.  Maybe when CVR Medical (CVM.V or CRRVF) which is only valued around $11 million USD gets more well known its tight structured 41 million shares outstanding could move higher?
It may start gaining traction quickly so put it on your watch list asap.  CVR Medical just announced news that Thomas Jefferson University in Philadelphia will partner on clinical trials in one of the nine centers in the US that study heart failure clinical trials.  This is one of the best hospitals in the US for cardiology.  The trial will be led by the principal investigator Dr. Whellan who has published over 175 publications on cardiology.


Commenting on this partnership, Dr. Whellan states, "We have built a model here at Thomas Jefferson University to engage with companies like CVR Global in the evaluation of novel diagnostics and treatments for a wide variety of patients. What drew us to this project is that it's a technology that fits within our emphasis on innovation. We want to be a leading organization for the evaluation of novel therapies and diagnostic technologies."


In addition to this news, CVR Medical recently engaged Tekna to design and manufacture the cart for the device.  Tekna is a medical device manufacturer that works with some top medical device companies such as Stryker that meet FDA standards. Tekna, Inc. Vice President Mike Rozewicz states, "As a design-focused organization with over 30 years of experience with medical devices, we really aim to impact peoples' lives. We pride ourselves on having capabilities not found anywhere else in the U.S., especially in the clinical environment, where we have developed over 400 products. We are thrilled to work with CVR on a project that we believe will have a profound effect on stenosis and stroke prevention."
CVR Medical (CVM.V or CRRVF) started trading at the end of September and has mostly sold off as investors may be unaware of the potential disruption of this medical device technology.  However, it recently received it US listing and is beginning to release news that could bring some greater attention to this exciting story.
Make sure to read $CVM.V $CRRVF quarterly report by clicking on the following link: https://www.otcmarkets.com/financialReportViewer?symbol=CRRVF&id=163554
Also take a look at the $CVM.V $CRRVF corporate presentation by clicking on the following link:
http://cvrmed.com/wp-content/uploads/2016/11/Investor-Overview.pdf
Best wishes,
Jeb Handwerger
Disclosure: I own securities in CVR Medical and they are a website sponsor. This should be considered a conflict of interest as I could benefit from price/volume increase and have been compensated. See full disclaimer and current advertising rates by clicking on the following link:
http://goldstocktrades.com/blog/
Section 17(b) provides that:
"It shall be unlawful for any person, by the use of any means or
instruments of transportation or communication in interstate commerce or by the use of the mails, to publish, give publicity to, or circulate any notice, circular, advertisement, newspaper, article, letter, investment service, or communication, which, though not purporting to offer a security for sale, describes such security for a consideration received or to be received, directly or indirectly, from an issuer, underwriter, or dealer, without fully disclosing the receipt, whether past or prospective, of such consideration and the amount thereof."  This contains forward looking statements which may not come to fruition due to the many risks of small cap companies.  Caveat Emptor! Buyer Beware!
Email me feedback or questions at info@goldstocktrades.com

Dedicated to My Father Chaim Yitzhak Ben Yechiel Moshe who passed away on April 4th, 2016 and was a constant source of inspiration to me.