Coronavirus concerns and fear of a global economic slowdown because of this outbreak has not derailed the rally in the US markets.  However, base metals, oil and copper have taken it on the chin as Chinese cut back on imports.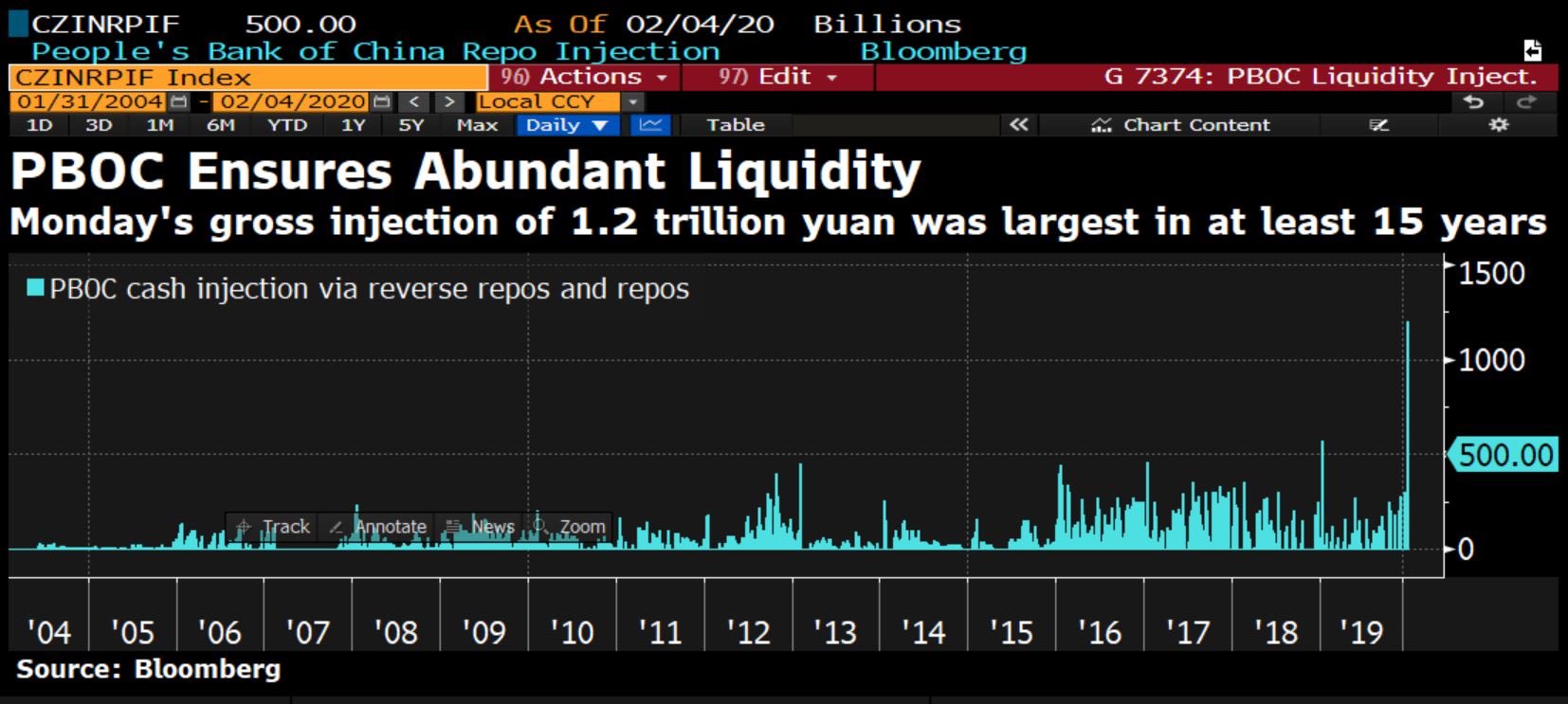 Prices have stabilized after a precipitous fall.  The President of China just came out in public after not being seen in weeks to hopefully signal to the World things are getting better.
I hope and pray it is.  Crude Oil and Copper have been hardest hit but could be a discount v shaped reversal for those with long term bullish beliefs.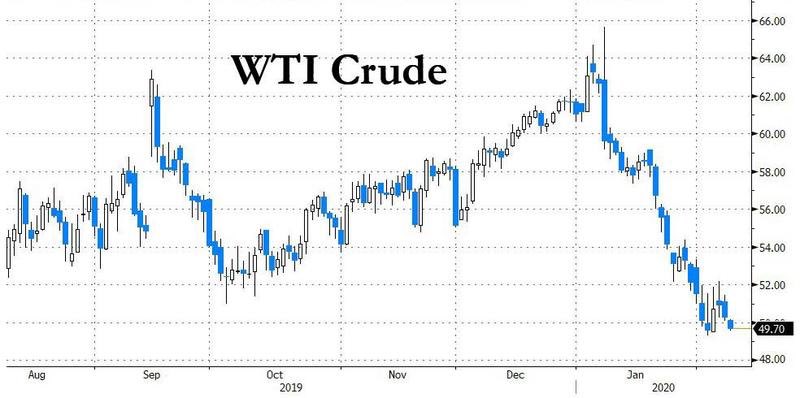 This divergence between stocks and commodities could be that both China and the USA are printing money at the highest rate ever flooding the equity market with liquidity which is going into a few select stocks.  The risk capital has not yet flowed into the commodities markets yet which is still at record all time low valuations versus the equity, fixed income or real estate market.
The wave for hard assets is coming again.  The rich billionaires are now positioning in junior miners after one of the longest and most brutal bear markets.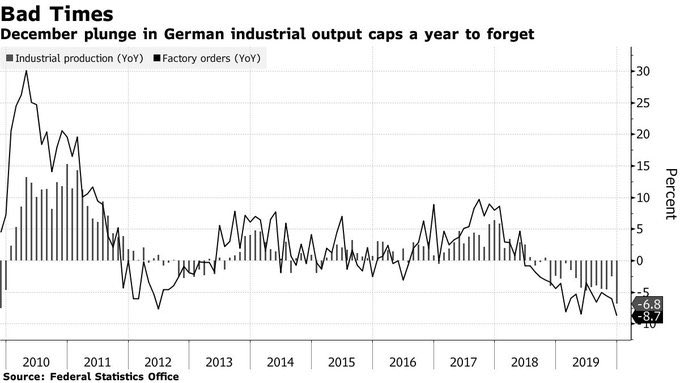 This multi year bear market in energy, commodities and metals comes at the same time when Central Bankers are printing money at the highest rates ever!
Deficits have soared in the past two decades, money printing is at record levels and hard assets are still ignored by the masses.
US household debt reaches new record at over $14 trillion!  Even though gold has hit new highs in all the currencies except the US dollar, the junior explorers have not been able to keep up pace yet.  But it is coming and when it comes the move will be like a sling shot and the only ones who win are those positioned.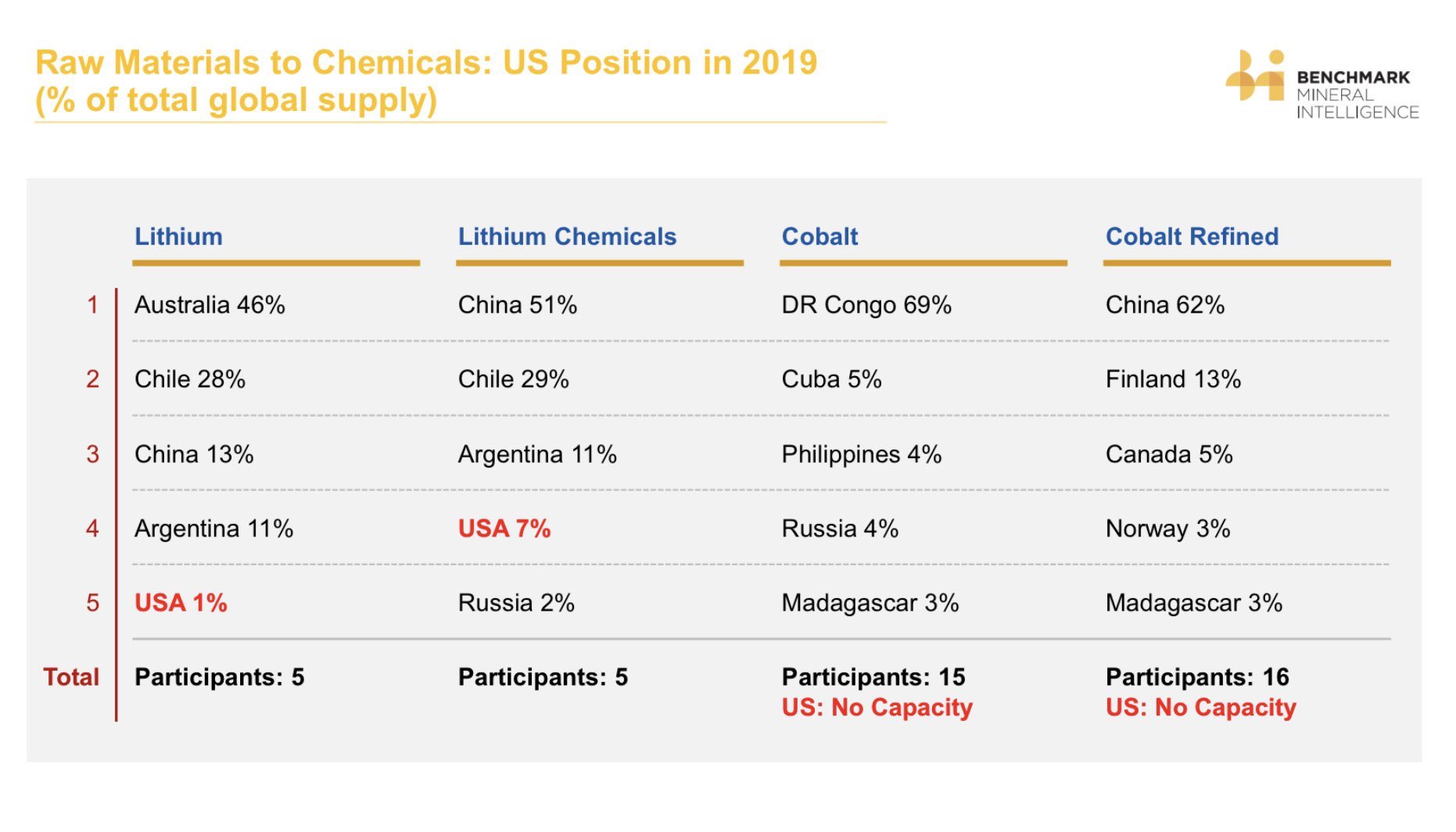 The move is going to come.  Parabolic moves in equity markets don't end well.  Look at what happened during the dot com bubble and most recently with the cannabis and crypto crazes.  I know everyone is in tech stocks and real estate but maybe its time to just think out of the box and put a little into the neglected hard assets.
We are still witnessing parabolic moves in the US tech stocks most notably Apple $AAPL, Tesla $TSLA and Microsoft $MSFT whose market caps surpass the entire German Economy.  The Germans are moving into recession territory.
German automakers are still recovering from the Volkswagen Dieselgate Scandal and are trying to catch up to rivals like Tesla leading the electric vehicle revolution.
The Lithium stock ETF $LIT and Lithium Bellwether Albemarle $ALB are breaking out and the battery metals space appears to be heating up.
Look at the chart of Ganfeng who is partnered with Lithium Americas on the verge of a two year downtrend change and appears to be a takeout target by the Chinese who have taken majority control of their lithium asset is Argentina.
Its amazing the Nikola Motor has put out a powerful electric pickup with 600 mile range.  There will be huge advancements in battery technology.  This week we hear news of major financings in this area.  There were a lot of shorts who lost billions as Tesla rebounded.  This is not an area to short.
US Uranium stocks $URA continue to get support from President Trump who has included a special uranium reserve so that USA doesn't have to be so reliant on the Russians for everything nuclear related.
China and Russia are trying to monopolize the nuclear sector and Trump isn't standing for that.  He has put $150 million into the uranium budget to lessen USA reliance on uranium from Kazakhstan.  I am on the lookout for good uranium stories in the USA with clean balance sheets.
The Trump Administration is extremely supportive of the rare earth sector and for the US military to become less reliant on China for these magnet metals.  This week the US Government has charged China with spying on the American People.  Tensions with China are the worst in my lifetime.  I have never seen anything like this.
Listen to this unique near term rare earth producer in the USA who has interest from the US Dept of Defense as well as additional parties to start a rare earth refinery in the USA.  Remember these electric vehicles require rare earths in the motors that power the traction.  Maybe they will get US funds from recent budget?
I am continuing to search for new mining technologies that are cleaner and could cut processing costs.  This new nanotechnology being used by Kinross can replace activated carbon and capture almost 10x more gold!  It could change gold mining and just went public today.  It could replace 100 year old activated carbon, capture more gold, use a lot less water and save miners a lot of money.  Check it out yourself.
For months now I have been following this Nevada Gold Explorer which has attracted the top Placer Dome Geo in Nevada as Chairman of this tiny junior.  He has loved this project for 20 years and believes they could be onto something massive right in Northern Nevada surrounded by massive 20 million ounce gold mines.  This company is actively drilling with lots of news pending.  Insiders just participated in the financing.  Its still a tough market at the stock has corrected as the company is waiting on results.  Click here to listen a recent interview with the CEO who is well known in the mining industry and has put his reputation and lots of money on the line for this project.
A major discovery backed by Newmont in the Yukon put out a resource today and puts together years of recent drilling success.  The stock has been ignored possibly due to large amounts of copper.  But I think its a powerful story in the Yukon that has been overlooked but if gold and copper takes off this could have huge leverage and see a powerful reversal as its one of the highest grade porphyry discoveries in Canada and the World.  Newmont should continue to finance this project as they have done in British Columbia recently with that Golden Triangle discovery.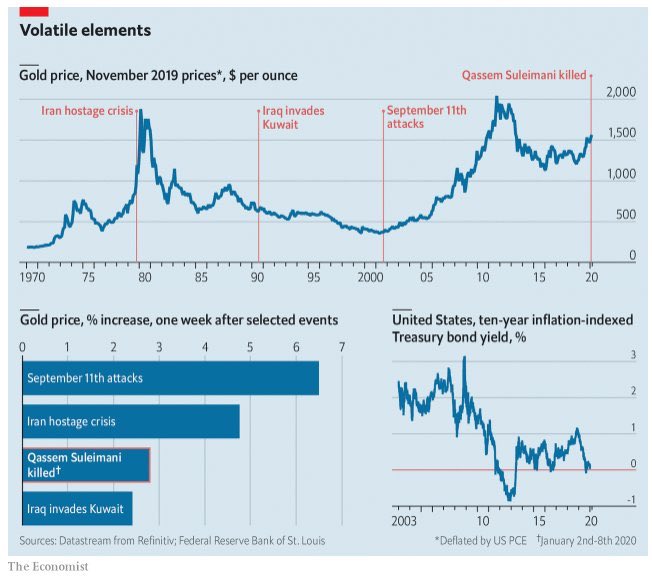 Its been ten years online and 20 years investing in the junior mining sector.  The past 8 years have been painful for precious metal investors and its been the first real bear market I have lived through.  Its also one of the worst and most painful.  There have been many times I've wanted to quit and many times when I've felt on top of the world.  Winners are not people who never fail but people who never quit.  I believe this could be a huge turning point for investors at stock markets continue into record overbought territory and hard assets hit 100 year lows.  Remember great gains can be made but it is often after severe losses.  Its not an easy game and its not all sunshine and rainbows.  You must keep going despite getting knocked down.
The Junior Gold Miners $GDXJ are holding the 50 DMA and forming a cup and handle.  We could see a bounce starting soon.  Big news is expected from some junior miners before the annual BMO and PDAC events in early March which are the biggest mining conferences of the year.
Disclosure:
Assume Author (Jeb Handwerger) owns shares and that I want to sell them for a profit. I may have received or intend to receive compensation for digital marketing services from these companies. The content of this article is for information only. Readers fully understand and agree that nothing contained herein, written by Jeb Handwerger about any company, including but not limited to, commentary, opinions, views, assumptions, reported facts, calculations, etc. is to be considered implicit or explicit investment advice. Nothing contained herein is a recommendation or solicitation to buy or sell any security. Author is not responsible under any circumstances for investment actions taken by the reader. Author has never been, and is not currently, a registered or licensed financial advisor or broker/dealer, investment advisor, stockbroker, trader, money manager, compliance or legal officer, and does not perform market making activities. Author is not directly employed by any company, group, organization, party or person. The shares of these companies are highly speculative, not suitable for all investors. Readers understand and agree that investments in small cap stocks can result in a 100% loss of invested funds. It is assumed and agreed upon by readers that they will consult with their own licensed / registered financial advisors before making investment decisions. Readers understand and agree that they must conduct their own due diligence above and beyond reading this article. Author is not responsible for any perceived, or actual, errors including, but not limited to, commentary, opinions, views, assumptions, reported facts & financial calculations, or for the completeness of this article or future content. Author is not expected or required to subsequently follow or cover events & news, or write about any particular company or topic. Author is not an expert in any company, industry sector or investment topic.