Gold miners have kept in line with gold bullion and stocks so far this year. Copper, zinc and palladium have outperformed both stocks and gold. However, silver and silver stocks have lagged behind but I believe they could not only play catch up but they could far surpass the gains of these other metals as their is a record short that may soon have to cover if the US dollar finally breaks down.
Silver may be the cheapest and best opportunity in the market right now from a value perspective. If you notice the silver to gold ratio has not reached this high since 2008 and 2002.
These silver shorts may be required to buy back their margined short positions increasing demand in a market that is already seeing increased industrial uses in solar clean energy and as a monetary metal much far superior than bitcoin or weed. Silver could far outpace gains in gold if we head back into an inflationary cycleZinc, palladium and copper are showing major gains entering a bull market for the first time in ten years. This may be a good sign for silver. Silver below $18 may be a real bargain one day especially if the gold-silver ratio returns to normal.
That average is like 18 to 1 in nature but the markets are 
valuing it at alost 80 to 1. This whacky ratio indicates to me its time to buy physical silver and look for the highest quality exploration silver plays in mining friendly jurisdictions as the gains could be enormous.
Once we start moving into an inflationary cycle silver will outperform especially as it has greater industrial uses now a days in solar and smartphones. Also for many working class investors silver is the affordable metal of choice to store away not higher priced gold and definitely not bitcoin.
The US dollar looks ugly despite increasing interest rates. I think the US dollar decline could accelerate if the economy starts slowing and stock markets top out increasing demand for alternative assets such as silver coins and bullion.  Right now safe haven capital is seeking out capital preservation in the form of cryptocurrency however these alternative fiat currencies are eventually crushed.
Already it appears housing is flat and may be topping. Those with gains should look at silver especially before it starts moving higher breaking above the $20 mark possibly by the end of this year.
I've been searching for high grade silver situations specifically in mining friendly jurisdictions more specifically in the USA and Canada for over a year now. The reason is that a lot of silver comes from risky jurisdictions in South and Central America where mines can be expropriated at any moment with a change of guard.
I expect some of the larger silver producers will look to diversify into stabler jurisdictions. This USA Silver explorer recently got my attention as they hit unbelievable high grade silver drill.
I have not seen anything like these results and am just flabbergasted that this has been ignored by the market and that a strategic partner has not come on board yet. Its trading near 52 week lows but I think its one of the best value opportunities in junior mining right now.
The property is not new and was worked on in the 1980's by Tenneco who was on the verge of building a major mill before the last bear market. They reached the Pre-Feasibility stage before being bought out by a huge conglomerate not interested in Mine Development.
So this little junior with a market cap below $10 million USD is taking this historical data and bringing it up to date according to current standards. This requires twinning some of the holes.
Some of the results are literally jaw dropping with grades of silver that I have not heard. Its certainly the highest grades I ever saw in the USA and the amazing thing is it could get better with this phase 2.
The geological experts believe the grades could even be better at depth which they are currently testing with Phase 2.
Despite these remarkable high grade silver drill results, this little microcap junior is trading at a huge discount. However, they were recently able to raise money which I personally participated in and are now hitting on phase 2 drill results which looks like the project is getting even bigger.  I am very excited to the beginning of these drill results coming in and this should start being recognized by the market.
Drill Hole DDH P17002 assayed 90.35 g/t (2.91 oz/t) silver from surface to 34.5 m (113 ft) including an 18 m (59 ft) portion averaging 120.58 g/t (3.88 oz/t)
This discovery could be exciting especially if silver takes off again which I am expecting for the reasons above. Many of the major silver producers are seeing production and reserve growth declining.  There have been very few great silver discoveries and this USA silver explorer may be onto it.
In addition to this high grade silver project this little junior owns what many think could be the next Long Canyon. This property was a producer for years but exploration has been neglected due to fractured land ownership among a number of families.
This small company was able to consolidate patented land with 20 previously producing mines on it. In 2015, they hit some exceptional silver drill holes with widespread mineralization and in 2016 they tested a new area with a huge mining company with less the anticipated results.
This caused this small junior to be temporarily orphaned and a major discount situation. But that may not last for much longer. I believe more of the smarter crowd will find out about this exciting situation both in what their hitting in Colorado and the potential of what they have in Nevada.
You see this project in Nevada has had millions invested in it and it is along the same Pequop Trend as Newmont's Long Canyon which they bought for billions. Its an exciting area as it is a new Nevada Gold Trend and I wouldn't be surprised if a major comes in to try to drill other areas of the property which I think have much better potential.
So right now this stock appears to be orphaned but I would not be surprised if it gets adopted soon. This little $10 million junior is run by an experienced silver company builder.
The Chairman was the founder and former Chairman of a Silver producer which went from a little start like this up to over a $600 million market cap. They have put together an exceptional technical team who are attracted to these top silver exploration assets.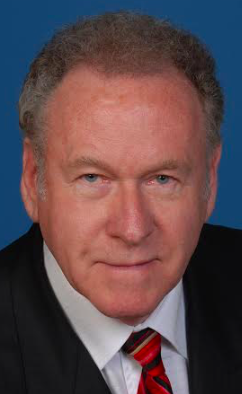 Although past results are not indicative of future results if this Chairman could do something similar with this new company then that could be a humongous win for us. This junior is trading at a discount with a market cap still under $10 million.
With the teams recent exploration success this US silver explorer has the potential with these high grade properties for the early stage investor to be similar to management's previous wins.
Throughout this bear market in silver, management has done an excellent job remaining debt free and keeping the share count low around 65 million. Its held closely with around 60% held by insider, management and friends/family.
The low share count demonstrates management is very prudent with the way it spends its treasury. The stock is trading near its 52 week lows but with good results from Phase 2 or finding a new partner at its Nevada property I would not be surprised if it regains 52 week highs more than 3 times its current valuation.
Listen to my recent interview with management of this extremely high grade silver exploration story is by clicking here… https://www.youtube.com/watch?v=XQgnlEcoHxw
Viscount Mining $VML.V $VLMGF Currently $.185 USD $.22 CAD 52 Week Range $0.17 - 0.60 Avg. Volume 27,203 Market Cap 8.375M
Get more info... Viscount Investor Relations Email: info@viscountmining.com T: 1-844-863-3622
Best wishes, Jeb Handwerger
Disclosure: I own securities in this company. I participated in recent PP at $.25 CAD and bought shares in the market.  They are  a website sponsor which means I have a conflict of interest and am biased as I would benefit if the share prices goes up in value. Please do your own due diligence as I am not a financial advisor. This contains forward looking statements which may not come to fruition as mining is risky and investors can lose all their money. I may buy or sell shares at any time without notice. This is based on public information and management conversations but there may be inaccuracies or errors so make sure you do your own due diligence. This should be considered an advertisement and not financial advice.
_______________________________________________________
Sign up for my free newsletter by clicking here… 
Order premium service by clicking here…
Please see my disclaimer and full list of sponsor companies by clicking here…
To send feedback or to contact me click here…
Tell your friends! Please forward this article to a friend or share the link on Facebook, Twitter or Linkedin.
For informational purposes only.  This is not investment advice.  May contain forward looking statements.