For months now I have been highlighting that the commodities could be one of the best places to be in the late stage of an economic boom.  There is no doubt stock and housing markets globally have been quite high fueled by record low interest rates and commodities in relation to these markets are incredibly cheap.  Base metals especially copper could represent a discount buying opportunity not seen in at least 20 years.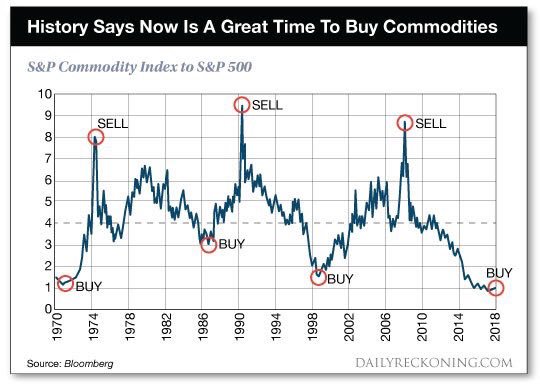 Gold has already rallied since this past August, yet base metals such as copper and zinc are just beginning to breakout but could make huge run as inventories have been dropping rapidly over the past few months.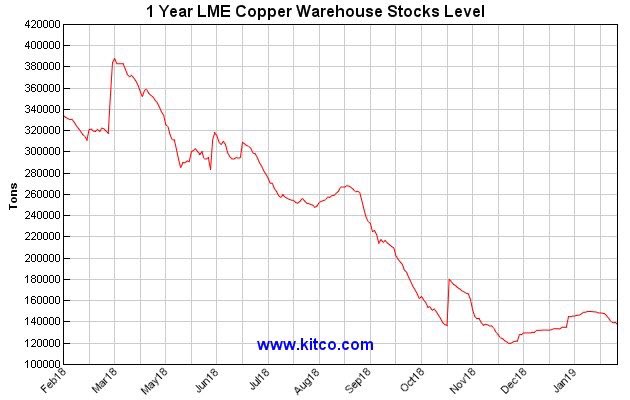 Now we are finally seeing a copper breakout into new 6 month highs.  The critical $3 mark may be not very far off.  As I told my readers that when the selling in copper does end we could see a "V" shaped violent reversal which we have witnessed since the beginning of the year.  This could rapidly accelerate if the tensions of the Trade War between China and the USA die down.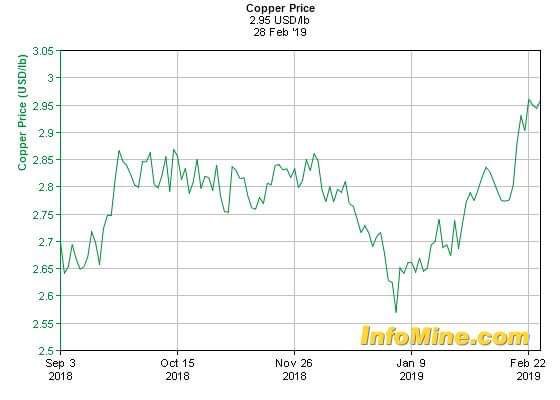 I have been highlighting the strength of some of the largest miners in the world hitting new highs and generating increasing free cash flow and profits.  Most notably I highlighted these two stocks on Twitter.
We are in a mining bull market! How do I know? The world's largest miners such as $BBL #BHP #south32 $SOUHY are in major uptrend hitting new highs #copper #coal #ironore #basemetals #preciousmetals #gold #silver

— Jeb Handwerger (@goldstocktrades) February 26, 2019
South32 which is a spin off of BHP has shown increasing profits and revenues.  They have made major moves into the junior market by buying Arizona Mining for $1.3 billion and partnering with Alaskan copper miner Trilogy Metals $TMQ back in 2017.  The stock is up now more than 350% from that news.
Today South32 announced partnership with another junior copper developer near Fairbanks Alaska which I have been featuring for months now at ridiculously low levels.  Check out the news today which is just starting to get noticed by my readers as I have been the only one discussing this stock other than Paradigm Capital which has a 7x target.  See the news today and contact the company asap before the market realizes the opportunity here...
For full disclosure please know I am a shareholder of this little Alaskan company and they are a website sponsor so conflicts of interest apply.
___________________________________________________________
Sign up for my free newsletter by clicking here… 
Tell your friends! Please forward this article to a friend or share the link on Facebook, Twitter or Linkedin.
For informational purposes only.  This is not investment advice.  May contain forward looking statements.
Disclosure: Author (Jeb Handwerger) owns shares and I want to sell them for a profit.  Lorraine is a sponsor.  Sponsors are website advertisers so that means I have been compensated and have a conflict of interest to help boost awareness of this story. The content of this article is for information only. Readers fully understand and agree that nothing contained herein, written by Jeb Handwerger about any company, including but not limited to, commentary, opinions, views, assumptions, reported facts, calculations, etc. is to be considered implicit or explicit investment advice. Nothing contained herein is a recommendation or solicitation to buy or sell any security. Author is not responsible under any circumstances for investment actions taken by the reader. Author has never been, and is not currently, a registered or licensed financial advisor or broker/dealer, investment advisor, stockbroker, trader, money manager, compliance or legal officer, and does not perform market making activities. Author is not directly employed by any company, group, organization, party or person. The shares of these companies are highly speculative, not suitable for all investors. Readers understand and agree that investments in small cap stocks can result in a 100% loss of invested funds. It is assumed and agreed upon by readers that they will consult with their own licensed / registered financial advisors before making investment decisions. Readers understand and agree that they must conduct their own due diligence above and beyond reading this article. Author is not responsible for any perceived, or actual, errors including, but not limited to, commentary, opinions, views, assumptions, reported facts & financial calculations, or for the completeness of this article or future content. Author is not expected or required to subsequently follow or cover events & news, or write about any particular company or topic. Author is not an expert in any company, industry sector or investment topic.